Wear parts for earth-moving machines and the mining and recycling industry
VeRotool has been among the largest suppliers of wear parts on the European market for 40 years. We produce, store and supply everything that our customers need to protect against wear and to equip their machines and attachments.
In our wide range of products, you will be able to find wear parts for almost all types of excavators and loaders, crushers and other demolition tools. Our comprehensive range extends to wear parts for recycling machines, gravel washing plants and concrete and asphalt mixers.
Our customers not only include leading original equipment manufacturers and manufacturers of shovels – resellers, the construction machine trade, and many gravel pit and quarry companies, demolition and recycling companies, as well as civil engineering and road construction companies, also appreciate our diverse range of services.
We have long since established an excellent name for ourselves on the global stage thanks to our customer-oriented sales, innovative production and first-class repair work. Our decades of experience, professional know-how, modern technology and exceptionally high storage and production capacity ensure that we live up to our reputation, and that we will continue to do so in the future.
All made from highly wear-resistant steel: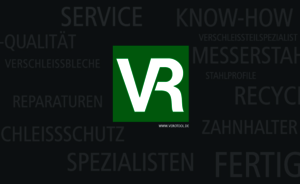 VeRotool has a great reason to celebrate: For exactly 40 years we have been working hard for you and against wear. We would have loved to celebrate this with you personally, but our planned anniversary celebration fell victim to the Corona Pandemic.
more >>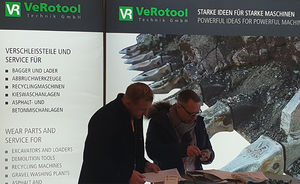 Numerous exhibitors and visitors have visited last week the seminar from VDBUM in Willingen to get news about innovations and to follow some interesting presentations. We had a stand on-site and presented our company and product programme.
more >>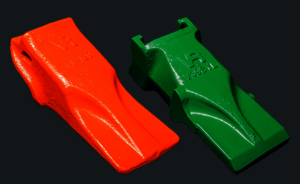 Not only in fashion but also in wear parts we face a fast moving development. Manufacturers launch frequently new products to the market with improved application and optimized characteristics. Some of the new products can convince and remain in the market. In other cases customers come back to well-tried systems.
more >>