There's almost nothing that we can't repair, refurbish or modify. Excavator buckets, grabs, loading shovels, demolition tools etc. leave the VeRotool workshop looking like new. Take a look for yourself: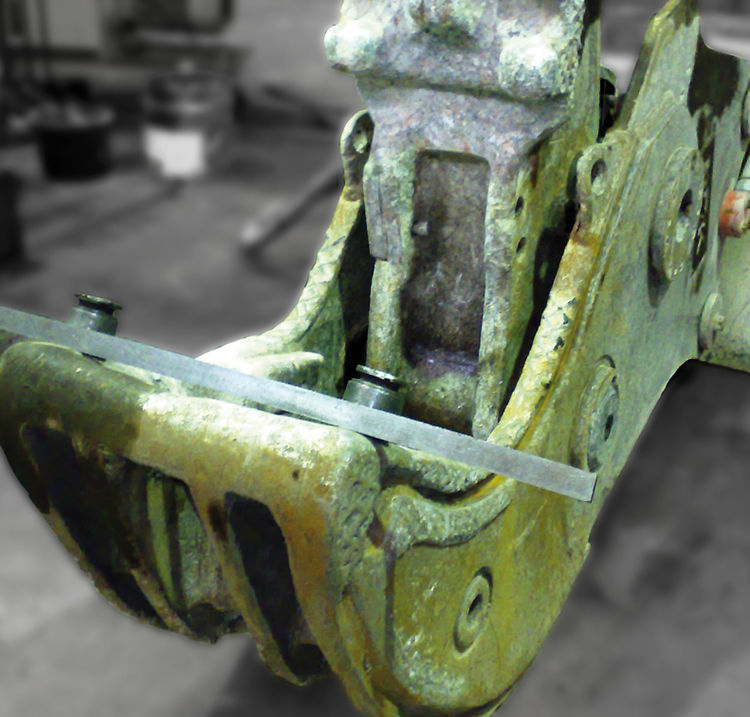 Preparation of a NPK G28J concrete pulverizer
On the main body of this pulverizer, five crushing bars and three crushig teeth were completely renewed. The crushing plate on the demolition finger was entirely replaced by a new part. The new crushing plate was made and assembled with 2 crusher teeth, 6 side crushing bars and a splitting tooth made of highly wear-resistant steel (500 HB). The outer contours were restored using welding technology, the cutting seats were refurbished and the high-performance cutting knives were replaced. All wear surfaces were armored with DUR 600.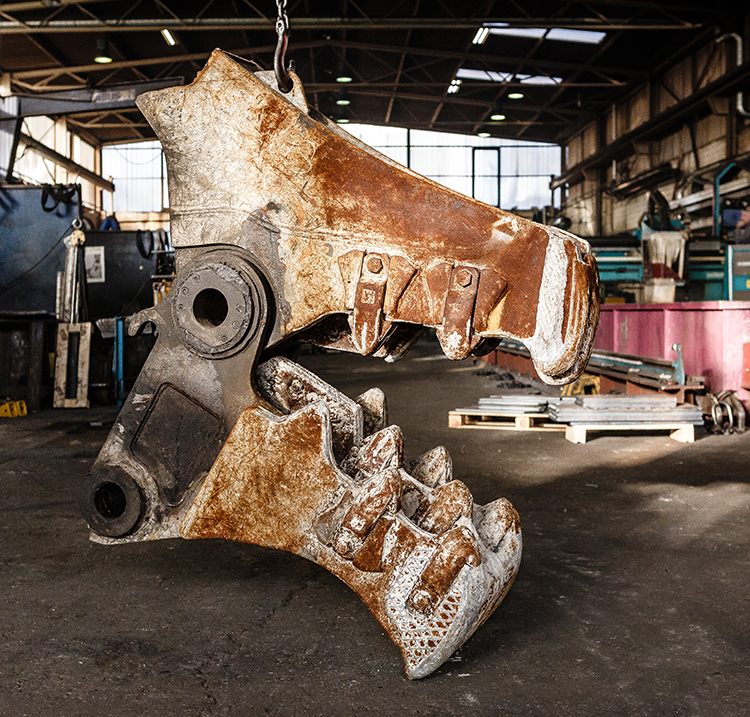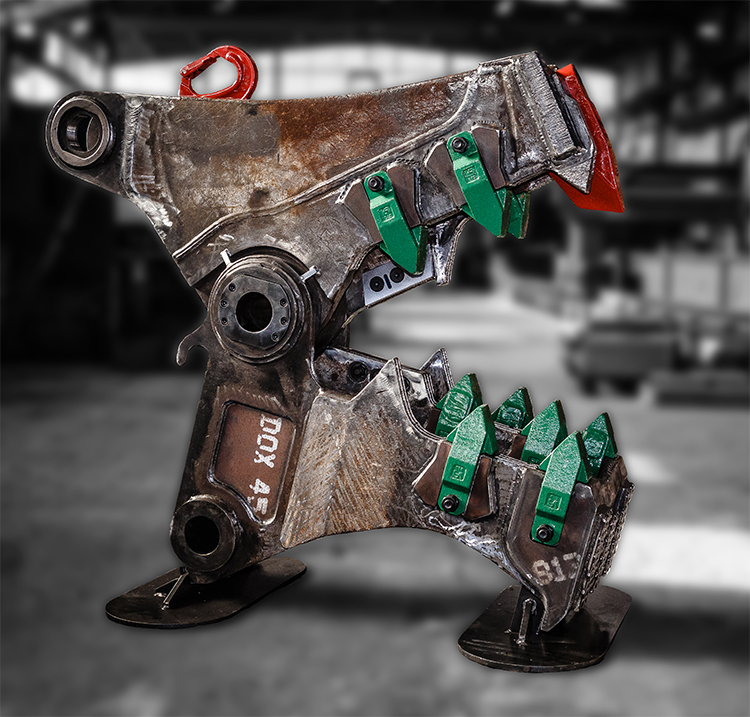 Regeneration of an interchangeable jaw Vt40K
The broken bolt bearing (incl. bolt seat that was spindled to fit) have been new manufactured and welded to the component. The complete front plate, all crushing teeth and ripper teeth incl. tooth seats have been renewed. The front tooth brackets incl. wear protection have been refurbished. Cutter seats for high-performance cutter have been prepered and two new cutting knives fitted. 10 to load hook installed for transport. Deformed and partially cracked cover plates have been renewed.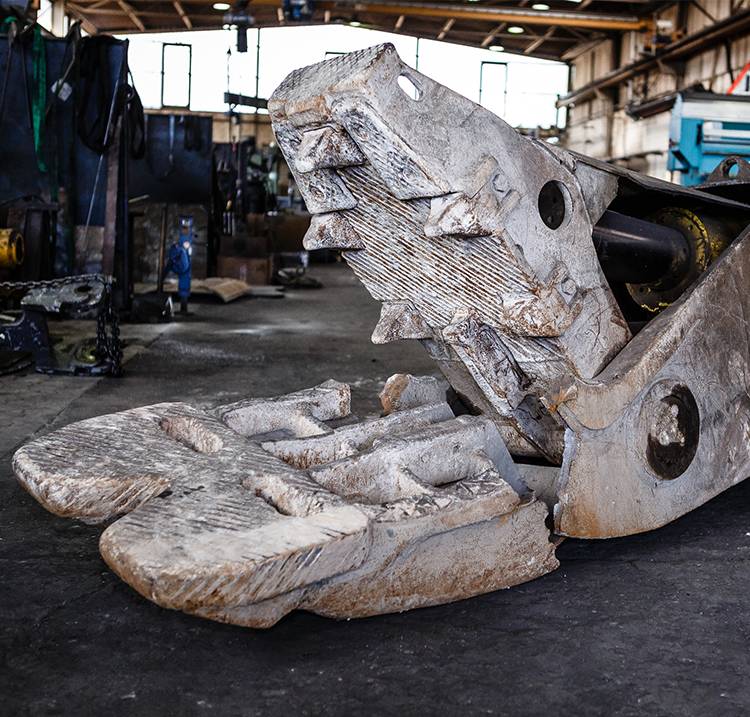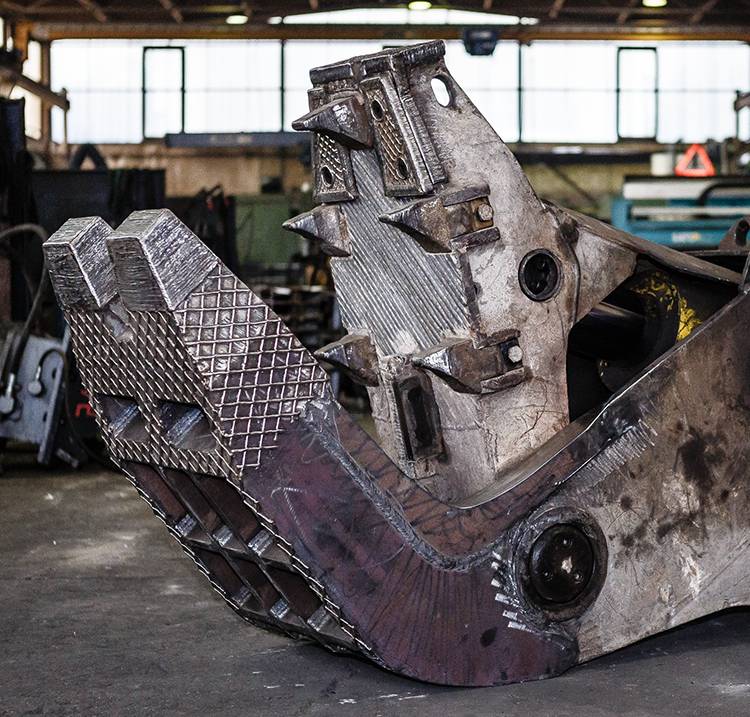 Refurbishment of a crusher with an operating weight of 4 t
As a new part could no longer be delivered, this order required us to reconstruct the complete lower part of the crusher jaws, which had broken off due to overuse, from scratch. The lower part received additional reinforcement in those areas which are put under heavy strain during use. What's more, all teeth were replaced.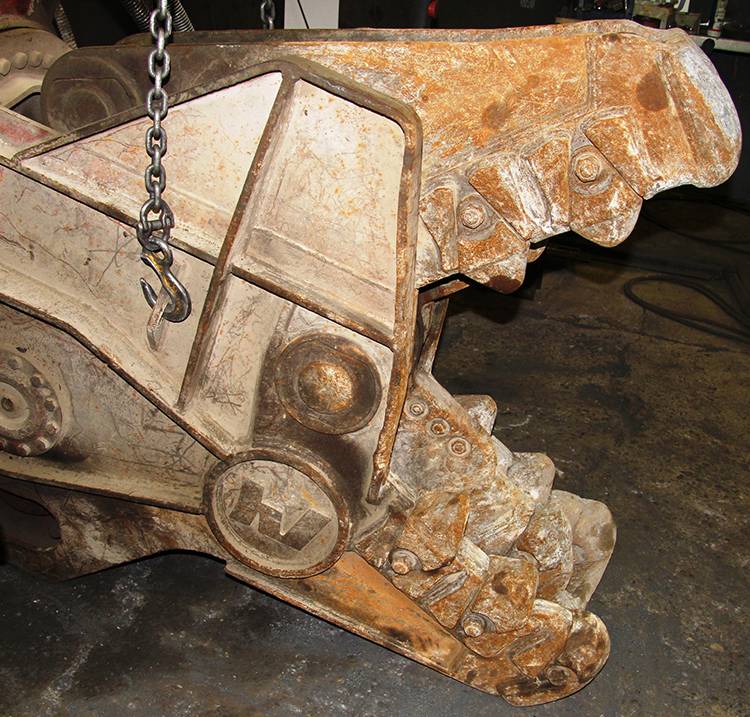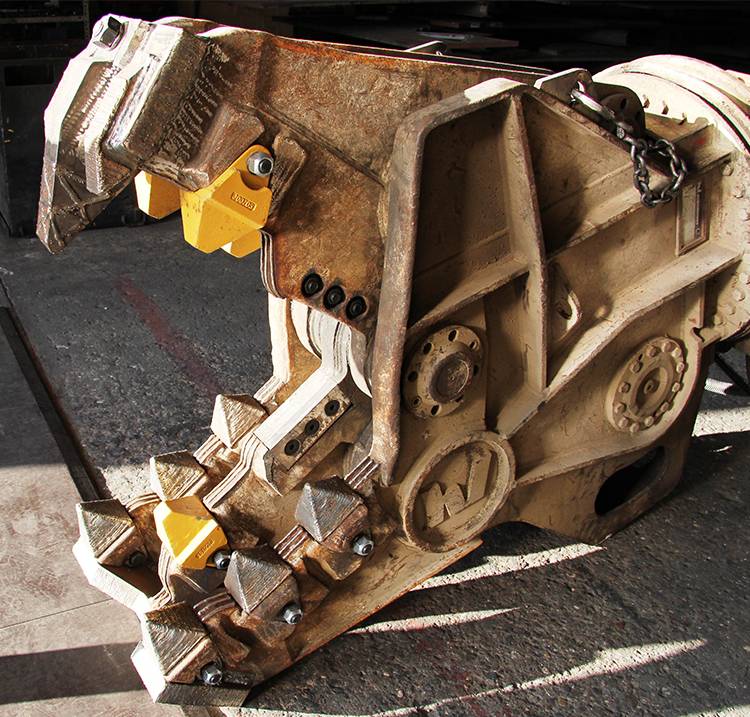 Refurbishment of a Verachtert VTK 35 crusher
For this order, the front plate was completely replaced and the external contours restored. The tooth brackets were also refurbished, and a new wear parts set – consisting of ripper tooth, crusher teeth and HSS blade – was installed. What's more, the wear surfaces were reinforced with DUR 600.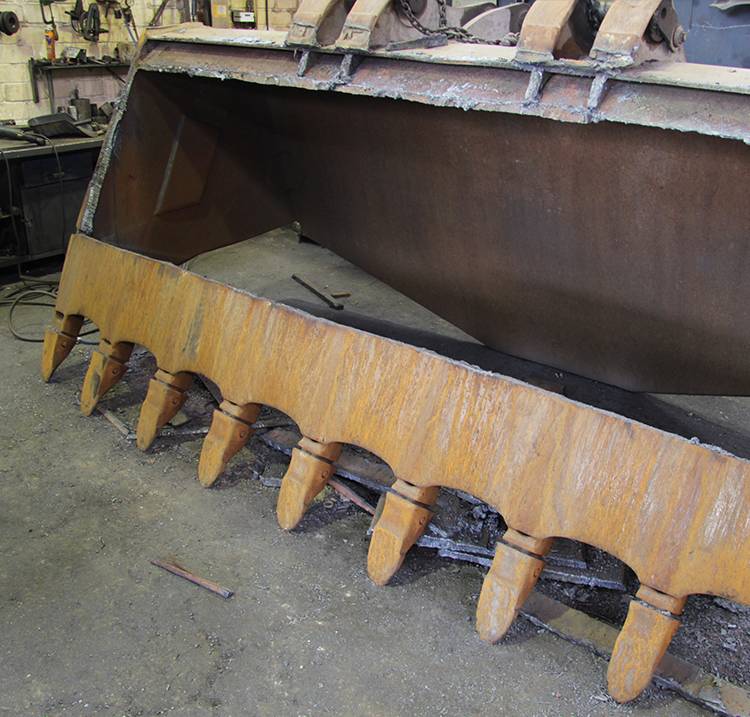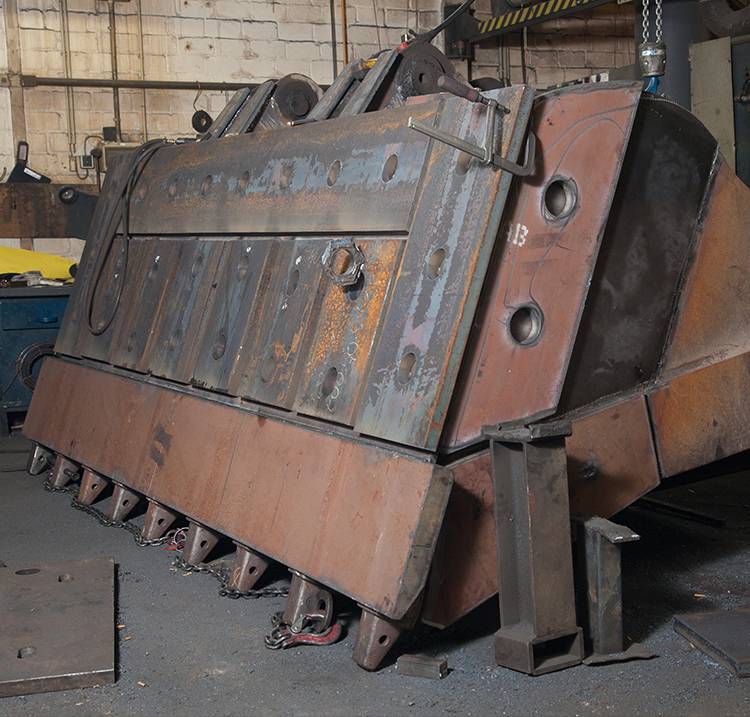 Refurbishment of a CAT 980 wheel loader shovel
This shovel is used to prepare blast furnace slag. Here, a reinforced shovel base was fabricated from Hardox 500 HB steel plate. The side walls were also replaced using the same material. The shovel received a new cutting edge and was equipped with new adapters and teeth (adapter 121700, teeth 112700).