We invest a great deal of time and money in expanding and modernising our technical facilities. Together with machine construction companies, we have, in part, implemented special solutions to accommodate the particular demands of our company.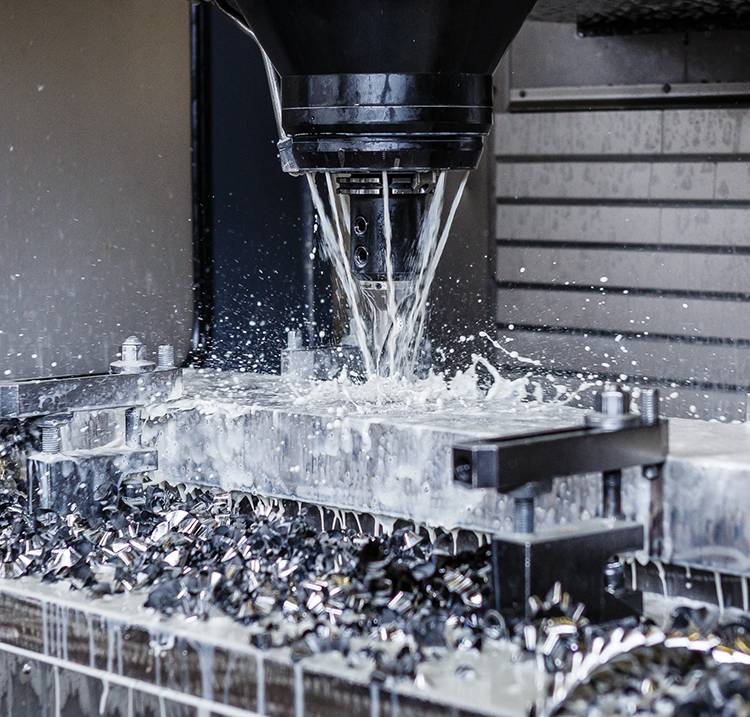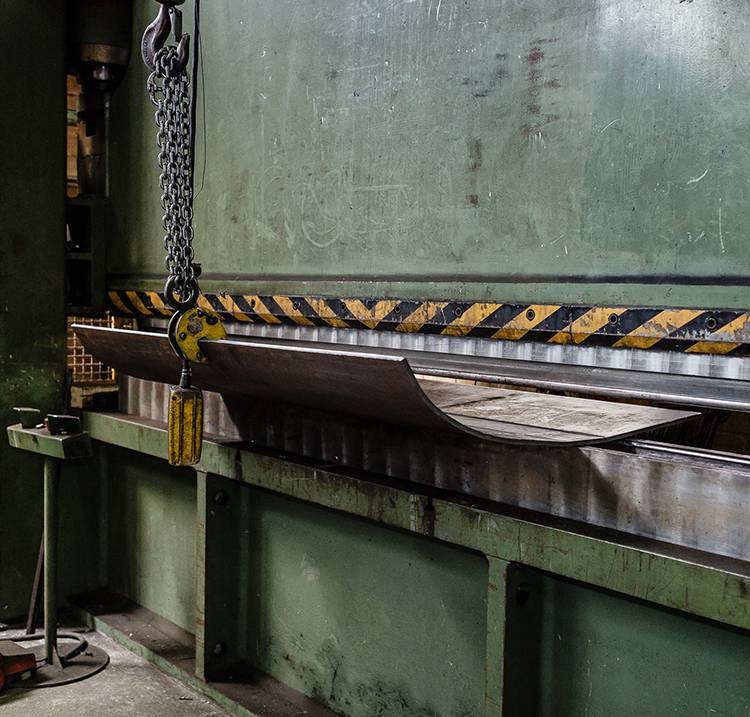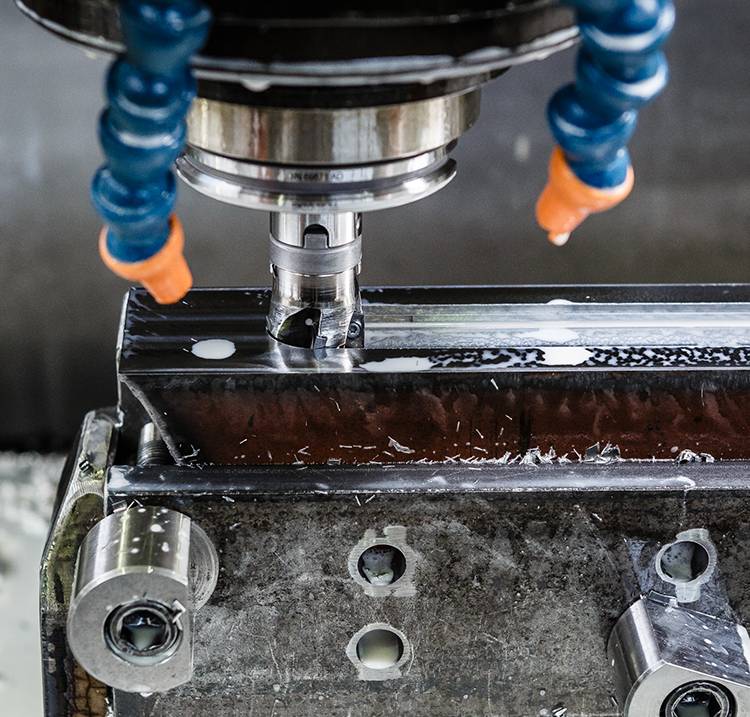 Information on our technology:
CNC-controlled 5-axis machining centre
Allows for machining on materials up to 7 metres in length and with a hardness of up to 600 HB. Up to two 3.2 m-long cutting edges can be machined at the same time.
Machining range: X 7000 mm, Y 900 mm, Z 900 mm
CNC-controlled machining centre with vertical drilling unit
Allows for precision machining of machine components to the nearest 0.01 mm. Suitable for drilling, countersinking and threading.
Machining range: X 4000 mm, Y 700 mm, Z 700 mm
Cutter with roller tracks
For the precise cutting of blade steels, bolt-on edges and wear strips. Length: 13 m
Combined autogenous and plasma cutting machine
The properties of the material are retained by carrying out flame cutting in a water tank.
Allows for cuts up to 2.5 m wide and 13 m long.
Semi-automatic autogenous flame cutting machine
Enables flame cutting for materials 6 mm to 200 mm thick.
Edging press
Work width: 2500 mm, press power: 250 t
Allows for edging work on materials with a hardness of up to 450 HB.
Autogenous cutting machine
For the underwater cutting of bevels up to 4000 mm in length.
Multiple MAG welding machines
For carrying out repair work and welding work.
CAD workstation
For creating machine-readable drawings in dxf. and dwg. format.